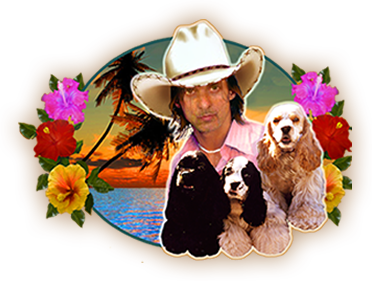 "Cedar" is the painting name used by Steve Jameson for his line of art depicting the North American landscapes and earlier American architecture that he loves so much.
Steve was born in a small Central Kentucky town in mid-twentieth century America. He had a wonderful childhood experiencing all the delights of a society of "gentler folk in a simpler time." As a young man he studied art at the University of Kentucky in Lexington. In his twenties he moved to Myrtle Beach, SC to be with friends and enjoy the laid back life style of the warm, sunny Southeast coast. For many years he has made a living there as the owner of a small sign shop. In his shop he creates custom carved and gilded signs for the many tourists visiting the area. During his time there he has developed a deep love for the South Carolina coast.
Under the painting name of "Cedar", Steve expresses his love for many local North American regions as well as his native Southeastern Coast. Steve sees a special charm in older, abandoned buildings. Not many people would recognize these scenes as being worth admiration until they see them caressed and portrayed in Steve's lively paintings.
Steve frequently goes out with his camera to capture scenes in the light and feeling of the moment. He often loads up his 1954 Chevy pickup truck before sunrise with a picnic lunch, his wooden canoe atop and his three Cocker Spaniels in the front seat. Full of enthusiasm for the unfolding day; he goes hunting for local scenes to photograph. This is an hour when these scenes are flooded with golden sunlight at a long, low, artistic angle. Later, in his studio, he pours through many photos for inspiration to develop his original paintings.